Basic information
---
The Party Committee of Shandong Sunway Chemical Group Co., Ltd. was established in 2018, with 3 Party branches and 126 party members. In the past three years, the company has developed 9 party members. Since its establishment, the Party Committee has relied on excellent Party building work to transform the political advantages of the Party and the exemplary role of Party members into a driving force for the development of enterprises, promoting the scientific development of enterprises.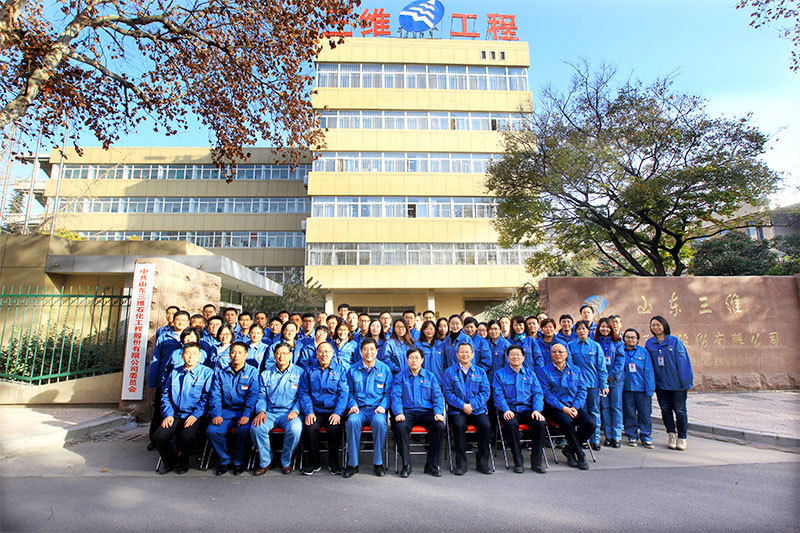 Group photo of party members
First, lay a solid foundation and effectively enhance the vitality of party building work. The party committee has 7 members, the chairperson also serves as the secretary of the party committee, and 1 deputy secretary. The company's party committee standardizes daily work in accordance with the standardized management standards of the party working committee of non-public enterprises, and ensures the smooth progress of various activities. Enhance the flexibility and effectiveness of party member education by visiting the Jiao Yulu Memorial Hall, holding basketball games, and organizing public welfare donations. Actively carry out online education, exchange ideas, display performance, and realize effective interaction in education. Actively carry out the theme education activities of "Don't forget the original intention and keep the mission in mind", give play to the vanguard and exemplary role of party members in the activities, and continuously enhance the cohesion and combat effectiveness of the party organization. Carry out the selection activities of the company's annual outstanding figures, vigorously create an atmosphere of learning from advanced figures, and play a leading role of advanced models.
  The company's party committee commends veteran employees who have worked in the company for more than ten years
Second, enrich the carrier and solidly carry out the activities of pioneering and striving for excellence. On the basis of extensive solicitation of opinions from all levels, the party committee has clarified the activity goals of improving the level of party building work and promoting the scientific development of enterprises, and has determined the development orientation of characteristic energy technology companies that have become "internationalized and dual main businesses". Different requirements for party members in different positions have been put forward. The activities of striving for the "vanguard of party members" have been carried out, so that party members can play a role based on their positions, and have created an atmosphere of pioneering and striving for excellence within the group. There are party members in key positions, party members in the face of difficulties, and party members in the surprise attack; there are no accidents around party members; there are no defective products around party members; and there is no violation of discipline around party members.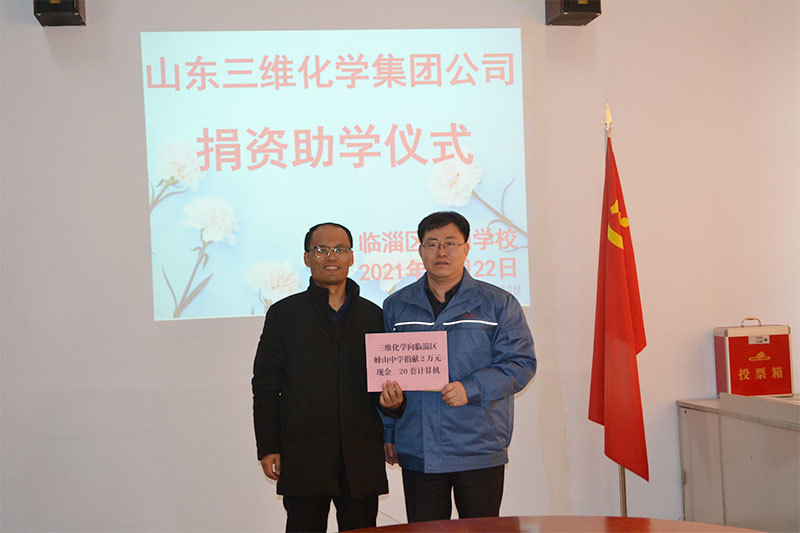 Donate to Bee Hill Middle School
  Third,Establish an image and enhance the scientific development ability of the enterprise. 19 research and development projects have been carried out in the past three years, including 1 major scientific and technological innovation project in Shandong Province and 1 project of Zibo Talent Program Program. The company currently owns a number of core technologies, with 47 existing patents and 4 proprietary technologies. It has been certified as a high-tech enterprise and a provincial enterprise technology center. It has carried out activities such as professional title evaluation, regular physical examination and improvement of office conditions, construction of sports fields, activity rooms, and provision of working lunches to strengthen the relationship between the party and the masses. It has contributed to the scientific management of the enterprise and the construction of a cost-saving enterprise, which has greatly promoted the development of the enterprise. Actively participate in social welfare undertakings and donate to the surrounding Hushan Primary School, Fengshan School, and Xindian Street Community; organize party members to donate to epidemic prevention and control, and donate to earthquake-stricken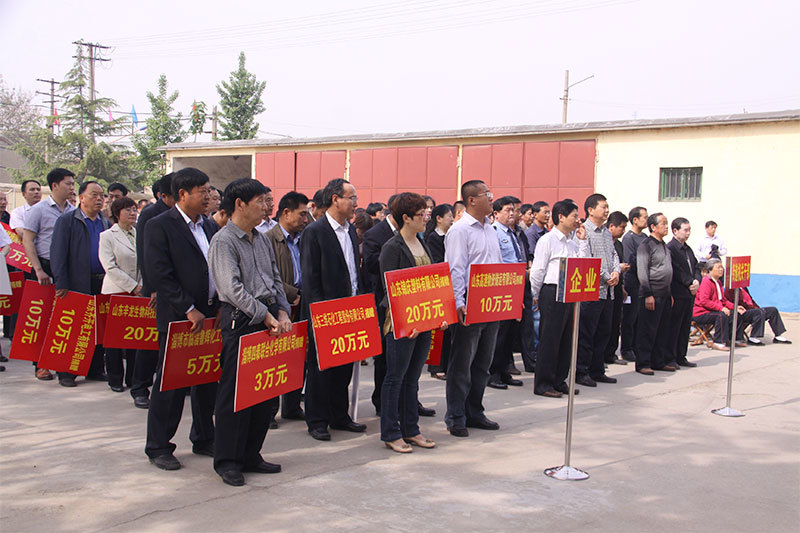 Donate 200,000 yuan in the rescue and assistance operation in Linzi District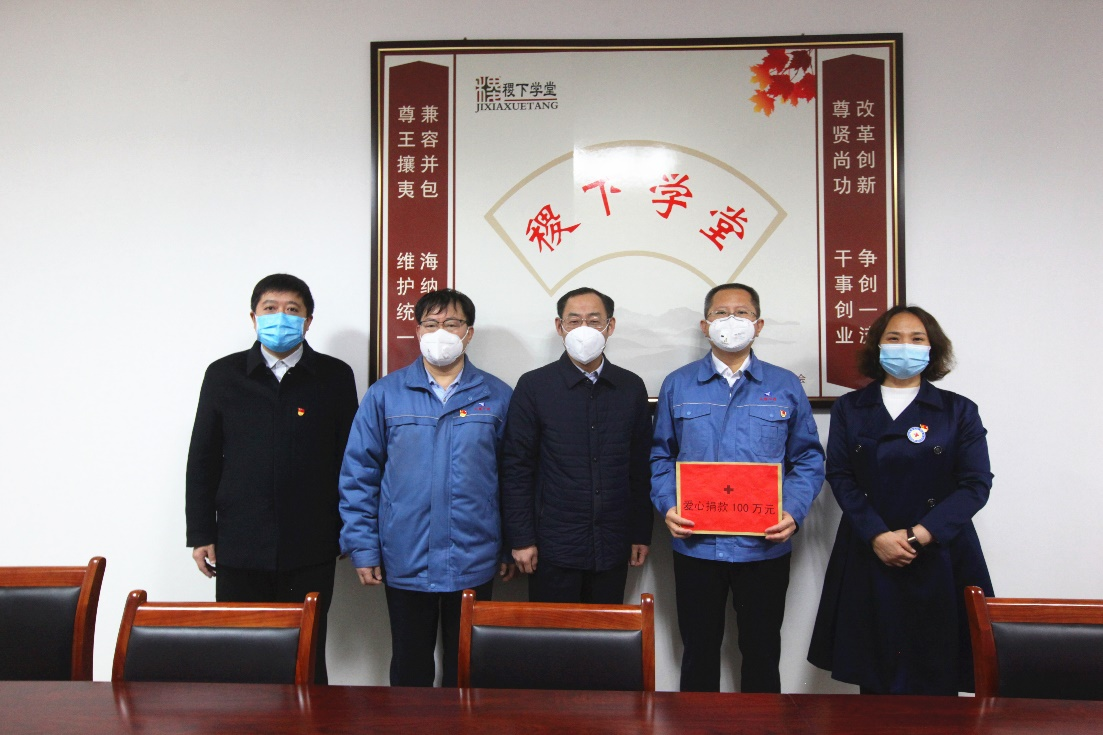 The company has donated a total of 2 million yuan to the International Committee of the Red Cross in Linzi District for epidemic prevention and control